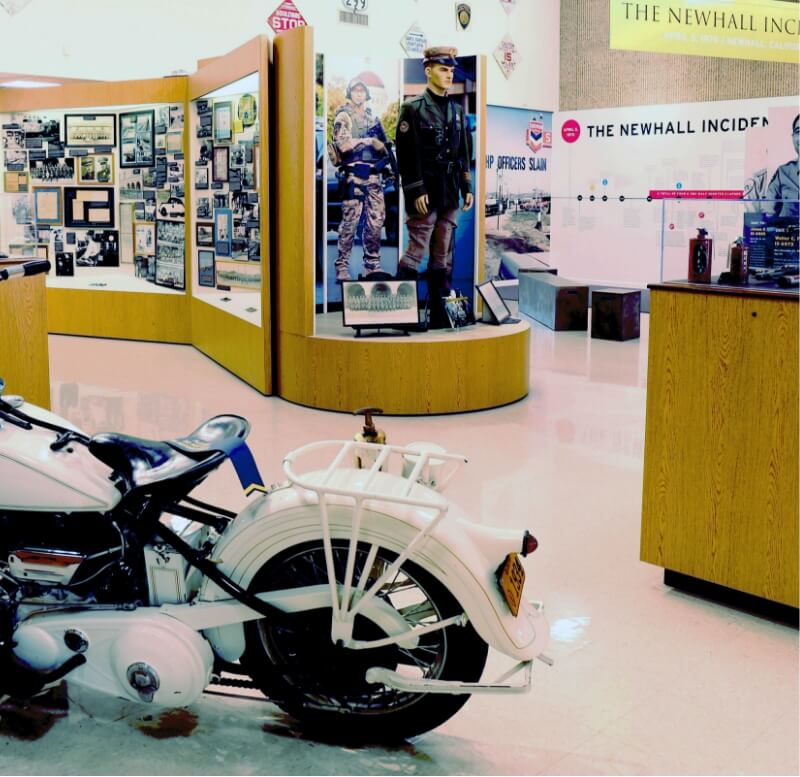 A museum is not just a dusty place to store bits of history, it is also a place to show off the past and to pass on the stories of those who came before us.
HOURS:
The CHP Museum is open to the public Mondays through Fridays, excluding holidays. The Museum is located on the grounds of the CHP Academy, an active training facility and, for safety reasons, an escort is required for non-CHP visitors.
REQUIREMENTS:
We ask for a minimum of one week's prior notice so we can arrange for one of the Museum's volunteer guides to be there to assist you.
GROUPS:
Groups of more than five will require more notice.
NOTE: Our availability is subject to the academy's schedule.